Sad News Everyone SPOLIERS
So...some stuff happened this weekend that directly effects one of our brackets. It would; however, count a spoiler so I will leave it after the break.
In a stunning turn of events Brian Griffin, of Family Guy, was killed this weekend.
He was cut down by a swerving driver on this weeks episode entitled Life of Brian. The clip can be found below. Any younger viewers should probably watch. Death is a part of life and this is a cartoon.
The funeral was attended by all of the Family Guy characters, including Quagmire although he was watching baseball on his phone. Brian was replaced by Vinny, the new Italian dog who doesn't seem to be evil...yet.
MBS viewers will remember Brian as the number one ranked contestant in the ongoing
Coolest Pet bracket.
He lost narrowly to Baxter from
Anchorman
in the first round. He was a fierce competitor and he will be missed. We at MBS like to remember him at his coolest, so please enjoy this video of him doing what he loved.
Sad News Everyone SPOLIERS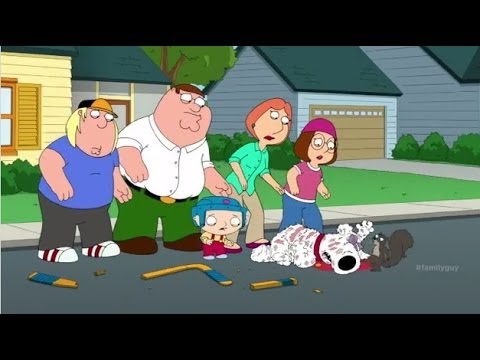 Reviewed by
Unknown
on
1:02 PM
Rating: