Cleveland Made A Huge Mistake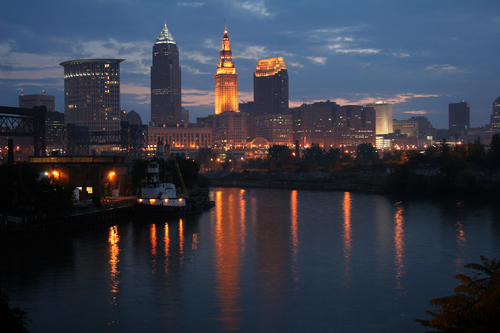 A city of monsters
And no, I'm not talking about another Lebron related mistake or hanging the hopes of their city on Drew Carey. I'm talking about the Best Christmas Movie Ever bracket that we told you about a couple of weeks ago. Well a couple of weeks have passed and the winner has been decided. Our vengeance will be swift.
A Christmas Story won. Woo hoo! Gee...I wonder why...hmmm. [Strokes chin] Oh yeah! A Christmas Story filmed in Cleveland! They even have a museum in Cleveland! Collusion! This is a fix! Even though Die Hard is clearly the greatest Christmas movie. Moviefone agrees with us. You know what the bracket-terrorists over at Cleveland's version of Nakatomi Towers are in desperate need of? A little John McClane. That's right. It would be a Christmas miracle and they have shown no signs that they are going to stop making those movies.
Come out to Cleveland. We'll make a bracket, have a few laughs.
Cleveland Made A Huge Mistake
Reviewed by
Unknown
on
1:53 PM
Rating: